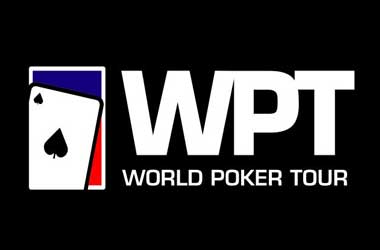 Summary:
WPT boss Adam Pliska said the Asian poker market has grown bigger and better
The tour held its first Asian event in China in 2006 and has since made Asia a regular poker destination
Pliska highlighted the need to educate Westerners more about the Asian poker scene
The World Poker Tour (WPT) will place increased focus on Asia as it continues to expand its global footprint and promote the game of poker across the world.
Part of that commitment is holding events in multiple Asian locations to enable foreign players to visit and explore the region and also allow local players to compete in high-quality tournaments.
Asian Poker Going from Strength to Strength
WPT President and CEO Adam Pliska shared his thoughts on Asia's poker potential during the 2023 Season of WPT Korea which ran from July 15-24 at Jeju Shinhwa World Resort Casino on Jeju Island. The series featured a KRW 3,400,000 (US$2,670) buy-in Main Event which had a guaranteed prize pool of KRW 2,000,000,000. The tournament was won by Yin Tao for $232,667 after topping a 758-entry field.
Pliska told the media that they are monitoring poker's growth in Asia which he said is home to many great players. The WPT boss noted that the Asian poker market has become bigger and better since the tour hosted its first event there in 2006 in the Chinese city of Sanya on Hainan Island.
WPT Challenge Is Attracting Players to Asia
Pliska acknowledged that there have been challenges in terms of getting people, especially those from Western countries, to come to Asia to participate in poker events. He said Westerners need to be educated more regarding the Asian poker scene so they can be assured that they can play and enjoy poker "in a safe place". That is one of the WPT's missions, according to Pliska. Televising more Asian events for Western audiences will also help them achieve that goal.
Poker is a game that brings in people from around the world, Pliska said, and this attribute will benefit countries looking to attract more foreign visitors. He cites Japan as an example, as the country aims to open its first integrated resort in 2030.
The project will be developed by MGM Resorts International which is no stranger to running poker events. Pliska said the casino complex could include poker as one of its offerings to drive more customers into the property and Japan in general.
With the conclusion of WPT Korea, the tour will head next to Taipei, Taiwan with an event scheduled for August 8-21 to be hosted by the Chinese Texas Hold'em Poker Association.