Rio Which Used To Host The WSOP To Get New Operators From Oct 2
September 29, 2023
September 29, 2023
Doug Ramirez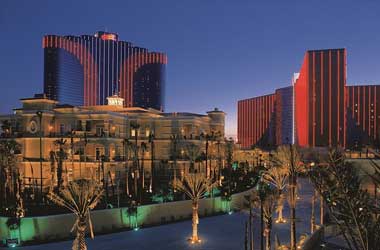 Summary:
The Rio was home to the World Series of Poker for many consecutive years
The WSOP moved on from Rio last year after poker players were unhappy with the decline of the Rio
Rio which used to be operated by Caesars Entertainment will have a new operator from Oct 2
Rio All-Suites Hotel & Casino established itself over the years for being one of the premier poker rooms in Las Vegas as the Rio was the home to the popular World Series of Poker (WSOP) for years. Rio hosted the iconic WSOP which usually runs for a month and a half each year from 2005 to 2021.
Rio Loses Its Shine After Losing WSOP
Rio used to get a lot of publicity each year when it hosted the WSOP as thousands of poker enthusiasts from America and other parts of the world would make their way to Las Vegas, Nevada to play at the Rio.
The WSOP finally decided to part ways with the Rio in 2022 and decided to make its home Bally's and Paris Las Vegas. Both these properties and the Rio were operated by Caesars Entertainment. One of the reasons why the WSOP decided to pack up and find a new home was because poker players were unhappy with the facilities at the Rio and their complaints grew with every passing year.
Rio will always be special to poker players who had a great experience at the WSOP during the 17 years that Rio hosted the tournament. However in 2022, many players went on social media to express how happy they were that the WSOP was finally moving over to Bally's. Since the move, Bally's has been rebranded as Horseshoe Las Vegas.
Rio Will Move On From Caesars Entertainment
Rio All-Suites Hotel & Casino which has been operational since 1990 was sold to Dreamscape by Caesars in 2019 but Caesars continued to run operations for the casino. That relationship will come to an end on Oct 2 as Rio will now be operated by Dreamscape Companies LLC.
Dreamscape Companies LLC have already come out with a new website for Rio which will be fully operational from Oct 2. Players are asked to cash in their chips at the Rio before Oct 2 or they will have to go to another Caesars property after Oct 2 to cash in their chips.
About The Author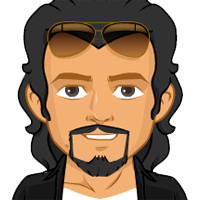 Doug is our American guru, he will be keeping us informed with latest poker tournament news and goings on in the USA