888poker Running Special Blast Leaderboards With Double Prizes
September 20, 2023
September 20, 2023
Kate Gonda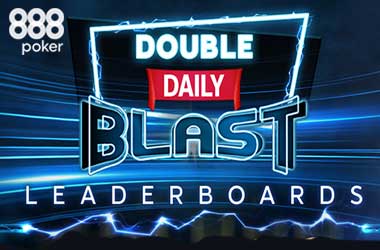 Summary:
Blast Leaderboard prizes will be doubled on 888poker till Sep 24
Players will have the opportunity to win $10,000 every day
The promotion will be open to players at different buy-ins
Poker players who play at 888poker will be pleasantly surprised to know that the online poker room has come out with a cool Blast Leaderboards promotion that will offer them double the prizes.
Blast Leaderboards Promo Till Sep 24
Blast Leaderboards are popular on 888poker as they offer up $5,000 in prizes on a daily basis. 888poker decided to take the promo to another level by doubling the prizes on the Blast Leaderboards. Now players will be able to win up to $10,000 on a daily basis till Sep 24 when this promo expires.
888poker decided to introduce Blast poker games as an alternate to the S&G three handed format. The prize pools for these Blast games are generated at random based on the buy-in amounts along with a random multiplier. Players will be able to participate in the Blast Leaderboards promo at a variety of different buy-in levels and win double the amount across all tiers.
The minimum buy-in level to participate in the Blast Leaderboards is $1 which means the 10c buy-in games do not qualify for this promo.
The first 10 blasts will count for each leaderboard. Players who buy-in at $1 and $2 will have a crack at $500 leaderboard prizes, players who buy-in at $5 will be eligible for $1,000 in prizes and buy-ins at $10 will be eligible for $2,000 in prizes. The first 30 blasts will count for the following leaderboards. Players who buy-in for $20 and $50 will qualify for the $3,500 leaderboard prizes.
Loads Of Money Up For Grabs In Blast Leaderbaords
888poker should see a lot more action with its Blast Leaderboards over the next few days as there is a lot of money to be won. There is $1 million in prize money waiting to be won in the $1 blast games while prize pool multipliers will give lucky players up to 10,000 their buy-in.
Players can go to 888poker and access the game lobby to choose which Blast Leaderboard they would like to play in. Players can check the live leaderboards to see how they rank and what percent of the prize pool they will end up walking away with.
About The Author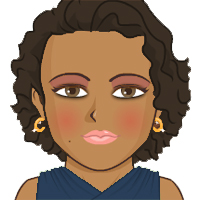 Kate is fairly new the whole poker industry, with a background in finance she enjoys playing online poker during her downtime. She will be providing a insight into the UK industry as well as happenings in the online world